Welcome to our Website.
We are a Macclesfield based Charity supporting the work of Windyway Animal Rescue  Centre and The Search and Rescue dogs of the Peak District Mountain Rescue Teams.
The Trust was formed in February 2005 and consists of 5 Trustees.
Our Objectives:
TO RELIEVE THE SUFFERING OF DOGS, CATS OR ANIMALS OF ANY SPECIES WHO ARE IN NEED OF CARE AND ATTENTION AND IN PARTICULAR TO PROVIDE OR MAINTAIN KENNELS, CATTERIES, REFUGES, ANIMAL HOSPITALS OR OTHER FACILITIES FOR THE RECEPTION AND CARE OF UNWANTED DOGS, CATS OR OTHER ANIMALS AND THE TREATMENT OF SICK OR ILL TREATED DOGS, CATS OR OTHER ANIMALS AND TO FIND NEW HOMES FOR ANY SUCH ANIMALS
AT THEIR DISCRETION THE TRUSTEES MAY SPEND ALL OR PART OF THE CAPITAL OF THE CHARITY IN FURTHERING THE OBJECTS.
Christmas 2020 Notice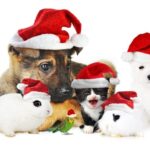 As we approach Christmas, we are receiving lots of enquiries for what gifts we would like/are able to receive for the sanctuary animals.
May we please appeal for people to try and buy the most natural dog, cat and rabbit treats they can afford (even if you buy fewer than you would of the cheaper ones). We also ask that they are donated in their original packaging and not gift wrapped or put into parcels – this will minimise initial handling (or unnecessary waste) on arrival and we can easily allocate the appropriate snacks to each resident according to their dietary requirements.
We do not feed rawhide or highly processed/ coloured "Christmassy" treats as these have no nutritional benefits and can cause stomach/ skin and other problems.
For those who are able to donate financially we would be particularly grateful due to the lack of opportunities this year for fundraising.
This can be done via the "donate" button above
or by calling Bollington Vets on 01625 572999 and donating directly towards our November or December accounts – you could even ask to allocate it to a particular animal's treatments, medication, vaccinations or surgery depending on the amount you are donating.
Out of 5 animals surrendered between 20 – 22nd November:
• 4 need dentals
• 1 cat has a large leg wound and is FIV positive
• all 5 needed vaccinations
• 2 dogs have sore skin and need neutering
• 1 cat and 1 dog have ear infections which may need long term treatment.
All will need to be on their way to recovery before they can be made available for adoption and will need lots of TLC while here and possibly continuing into the future for some of them beyond adoption.
Their names if you would like to contribute at the vets are Star, Harley, Lilly, Sylvester and Laddie.
We would like to take this opportunity to thank you all for your support and to wish you all a safe, healthy Christmas & New Year